Investing In Raleigh Real Estate: Achieve Your Real Estate Goals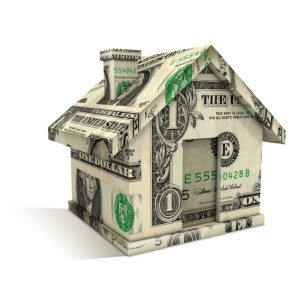 With mortgage rates low, many investors are choosing to invest in real estate, instead of, or in addition to the stock market.  According to Bankrate's annual investment research, 27% of Americans with money to invest would choose to invest in real estate over any other investment. Because real estate is becoming a popular commodity, especially among investors in the Raleigh area, here are three tips for investing in real estate:
3 Essential Elements to Real Estate Investment
1. Choose Good Quality over Trendy = A Fair Cash-on-Cash Return
When investing, you are probably going to use money that you have already invested somewhere else – from CD accounts, stocks, or bonds – which means you will no longer receive the return or interest from those investments. The goal when investing in real estate is to obtain a higher return from the real estate than what you would have received, had you left the money in those other financial assets.
Many investors, especially those new to real estate, come into the market looking for "dream" homes with the latest trendy items and technology. This can be an extremely risky investment, as finding a renter for higher priced homes may be difficult and you need to be prepared for an unforeseen market turn. With that in mind, investing in "average" homes of good quality and with features that appeal to the most people is a far better approach in the long run.  These rental homes attract more potential renters and often generate better cash-flow and less maintenance headaches when the latest and greatest technology malfunctions.
2. Do Your Due Diligence
It's common knowledge that investment comes with an involved risk. Yet, the right investment in the right property can generate positive cash-flow with an acceptable amount of risk. With the popularity of TV shows about "flipping" homes, many people want to purchase a foreclosure or fixer upper for a low cost, fix it up, and sell it later for a large profit. While this can be a good investment, it takes practice and due diligence (and possibly luck). Even for those looking to purchase the cash-flow investment properties, as mentioned above, doing your homework (viewing reports, analyzing, crunching numbers, etc) is required to make the best real estate investment decisions.
3. Time is Money
When purchasing investment property, you also need to consider the amount of time you want to spend managing the property. Rental properties in vacation destinations and college rentals constantly have tenants coming and going. If you don't have the time to properly manage the property, you need to make sure that you are investing in the right type of real estate. Find a stable neighborhood or area that is likely to attract long term tenants. While there will always be issues at some point as a real estate investor, having a good relationship with a long term tenant will help smooth out any bumps along the way.  Quickly responding your tenant's concerns will go a long way in building a strong tenant relationship and those tenants usually require less time and management in the long run.
Let Us Help You Achieve Your Real Estate Goals
Real estate can be a risky investment, especially for individuals new to the real estate market and industry.  The real estate professionals at the Capital City Real Estate Group can help you achieve your real estate investing goals.  We have over 20 years experience in all aspects of real estate including residential investments.  We can help you locate and evaluate potential investment properties that make sense for your investment goals.  We also can handle the responsibilities of managing your investments if you don't have the time or simply have other things you would like to do.
Contact us today to learn more about the services we can provide – from our real estate brokerage services for real estate investors to our professional property management services.